Wizz Air to Fly Istanbul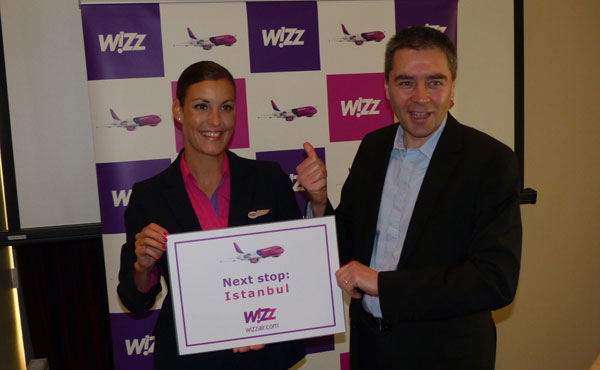 Wizz Air Opens Budapest – Istanbul Route
Wizz Air, the largest low-fare, low-cost airline in Central and Eastern Europe, announced today a new service from Budapest to Istanbul commencing on 2 August. The route will operate four times per week initially and gradually grow over the following months to a daily operation by March 2014*.
Istanbul is the latest addition of Wizz Air's eastbound network expansion from Budapest following the earlier introduction of Tel Aviv, Kiev, Baku and Dubai routes. The airline's low fares will quickly increase bi-directional tourism and business travel between Hungary and Turkey, stimulating over 70,000 passenger traffic in the first year of operation.
More: Have you booked your tickets for Walt Disney World?
Wizz Air`s Low Fare Flights From Budapest to Istanbul:
Start Days of Operation
August 2013 Mon, Wed, Fri, Sun
September 2013 Mon, Wed, Thu, Fri, Sun
March 2014 Daily
Speaking at a press conference in Budapest today, Gyorgy Abran, Chief Commercial Officer, said: "Wizz Air has been stimulating Hungarian air traffic with very low fares and by expanding to Eastern destinations has opened Hungary to fast growing economies and great tourism destinations. Istanbul, at the crossways between Europe and Asia, is set to become one of the best selling destinations. The increasing popularity of Turkey as business link and holiday destination will now be more accessible for individual travelers as well as families and businesses."