New EADS Leadership Team Holds First AGM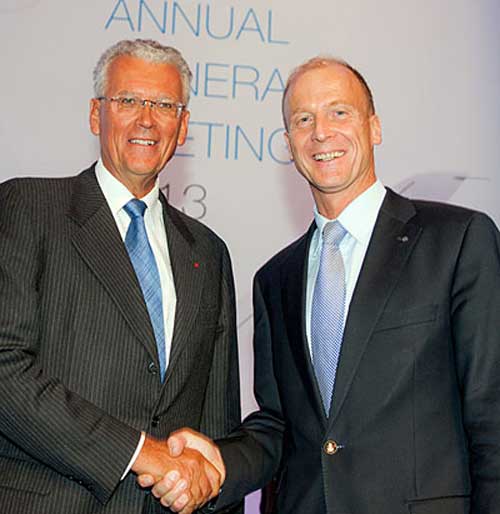 EADS today welcomed shareholders to its Annual General Meeting in Amsterdam. The meeting, which saw the adoption of all proposed resolutions, marked the first such event for the Group's new leadership team following the governance changes earlier this year.
More: Sébastien Remy appointed Head of EADS Innovation Works
Denis Ranque (left) chaired the meeting for the first time as Chairman of the EADS Board of Directors together with Chief Executive Officer Tom Enders (right), who marked his first year in office after the management change in 2012.
More: Do not miss sale. Book your cheapest holiday trip!
At the meeting, Tom Enders announced that the Board of Directors has approved a proposal by management to grant 10 free EADS shares to employees later this year as a sign of recognition for their strong commitment and dedication to the Group's success.