Cessna Turbo Skylane JT-A™ Arrives in UK for European Debut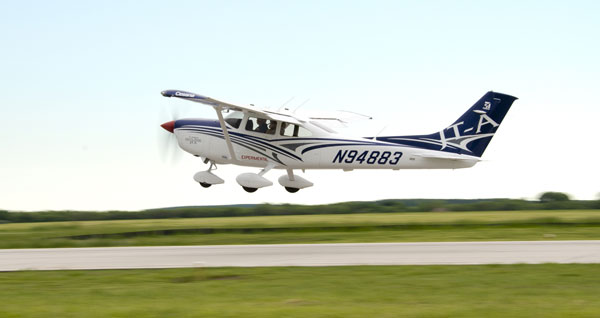 Cessna Aircraft Company, a Textron Inc. company, today announced their new Turbo Skylane 182 JT-A will be available for viewing at UK AeroExpo 2013. The event will be held at the Sywell Aerodrome from 31 May to 2 June in Northampton, England.
More: Have you booked your tickets for Walt Disney World?
The Turbo Skylane JT-A celebrated its first production flight on May 22. The aircraft is fueled by Jet A rather than low-lead Avgas, a distinction which sets the JT-A apart from almost all general aviation aircraft. "Everyone who has had the opportunity to fly the JT-A is thrilled by the plane's performance, the fuel savings and the reduced workload on the pilot," said Jeff Umscheid, business leader for the Cessna 182. "It was very important to have the Turbo Skylane JT-A at AeroExpo in the UK; LL100 is becoming more difficult to find and is considerably more expensive, especially outside of the United States. The Turbo Skylane JT-A delivers a global fuel solution to the global marketplace."
More: Cessna Turbo Skylane Takes First Production Flight
The aircraft was flown from Wichita, Kansas, to Northampton by ferry pilot Brian Quindt of Weaver Aero International. "I've been flying the JT-A for 30 hours, putting it through its paces, and it is just a fantantastic aircraft," said Quindt, during a stopover in Nova Scotia. "I am truly convinced Cessna is at the forefront with this aircraft. They've made a plane that will be in demand for another fifty years."