Top 10 Airports for Delays and Cancellations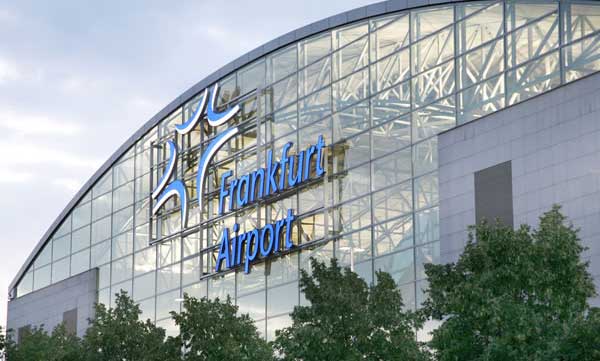 refund.me reveals Top 10 airports for delays and cancellations
refund.me, the international service provider which helps passengers claim their right to monetary compensation for flight delays, cancellations, diversions and missed connections, has revealed a list of the airports where users of its online widget and mobile app have suffered the most inconveniences eligible for compensation. In only 9 months since its birth, the German start-up has successfully processed claims in over 50 countries from 5 continents and 122 airlines.
The breakthrough online system was recently awarded the Top Sabre Red Appy Award which recognises the innovative business idea and its design for the Sabre Red Workspace, used by travel agents to shop for and book travel, and the efforts of refund.me in making passenger rights more transparent and accessible.
More: Have you booked your tickets for Walt Disney World?
According to refund.me statistics , Frankfurt Airport has generated the most claims for delayed arrivals, followed by three British airports, Manchester, Stansted and Gatwick. Dusseldorf Airport slots in at 5th, followed by Tegel (Berlin), Antalya (Turkey), Barajas (Madrid) and Birmingham. New York's JFK closes out the Top 10.
Passengers have also suffered the most flight cancellations in Frankfurt Airport , followed by Franz Joseph Strauss (Munich) and Charles de Gaulle (Paris). Gatwick follows close behind in 4th, followed in turn by Schiphol (Amsterdam), Copenhagen and Dusseldorf. Heathrow slots in at 8th, with Barajas (Madrid) holding the 9th position and Manchester Airport rounding out the Top 10.
More: If your flight is delayed, Enjoy it!
Most on-time airports in the UK
A ranking of most major airports in the UK released by flightontime.info reveals London City is the most on-time airport in the UK, with an average delay of just under 7 minutes per flight throughout 2012. It is followed by London Stansted and Edinburgh, both of which recorded an average delay of 9 minutes and 18 seconds. Glasgow ranks 4th at just a shade under 10 minutes, followed by Newcastle (10 minutes and 1 second), Birmingham (10 minutes and 5 seconds) and London Luton (11 minutes and 51 seconds). London Gatwick ranks 8th on the list with an average delay of 12 minutes and 38 seconds, followed by Manchester with about 13 minutes and 11 seconds. London Heathrow closes out the Top 10 list with an average delay in 2012 of 13 minutes and 16 seconds.
World's most on-time airports
UK airports do not rank among the most on-time major airports in the world. According to the latest report published by flightstats.com, the podium is composed of Tokyo Airport, with 92% of flights in April operating on schedule (no more than 15 minutes delayed), followed by Munich (90%) and Seattle (87%).